Theater Of The Mind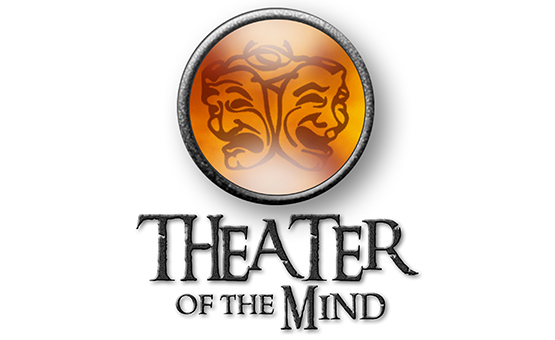 Travel back in time to the days when the radio airwaves were filled with the wit, laughs, mysteries and good cheer of hundreds of programs, many preserved on WMKV's Theater of the Mind, weekdays 11:00 am until 12:00 noon. Laugh along with Jack Benny, sing harmony with Riders in the Sky and go sleuthing with the legendary Sherlock Holmes among others, Theater of the Mind is a daily ear treat for the imagination and it's exclusively here on the Maple Knoll Network.
Mondays:
"Nightbeat" --Frank Lovejoy portrays an overnight reporter named Randy Stone who works for the fictional Chicago Star newspaper and often finds himself part of the human interest stories he covers.
"The Life of Riley" --Legendary family comedy starring William Bendix which inspired such later comedies like the "Honeymooners," "All In the Family" and other shows.
​Tuesdays:​
"Riders Radio Theater" --Broadcast from Cincinnati in the early 1990's, cowboy band Riders In the Sky offer their homage to old time radio with skits, music and famous guest stars.

"The Jack Benny Program" --One of greatest comedy legends brings his cast of funny people to the microphone in this timeless classic radio program.

​Wednesdays:​
"Bold Venture" --Humphrey Bogart and Lauren Bacall team up for a half hour of mystery and intrigue in a program set in tropical Havana.

"Burns and Allen" --George Burns and Gracie Allen bring their unique take on comedy to the airwaves in one of the great programs from radio's "golden age."

​Thursdays:​
"The Adventures of Sherlock Holmes" --Timeless tales of the master detective, Sherlock Holmes, as played by the actor most remembered for the role—Basil Rathbone—with Nigel Bruce as Dr. Watson.

"Fibber McGee and Molly" --Fibber and Molly McGee live at 79 Wistful Vista and enjoy visits from a hilarious and sometimes bizarre cast of neighbors and friends in this classic comedy that gave new meaning to the term "wordplay."

​Fridays:​
"X-minus-1" --Science fiction comes to the radio in this classic 1950's drama anthology featuring adaptations of some of the top writers of the day.

"The Great Gildersleeve" --One of radio's first true situation comedies, actor Hal Peary portrays the blustery Throckmorton P. Gildersleeve in this radio classic.