The Sunday Drive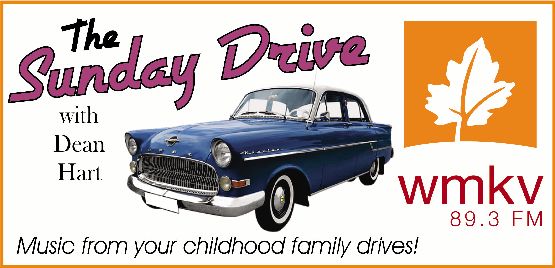 Hey, Y'all Out There In "RADIOLAND" Come Take A Sunday Adventure With Me, Mom, and The Kids Back To The Sundays of Our Memories!
Back To The Days When You'd Here Mom Hollering To The Bedrooms, "C'mon Kids Dad's Honking His Horn and He Wants To Go For A Sunday Drive!"
I Have A Lot Of Stuff In My "Trickbag" To Jar Those Wonderful Memories of Yesteryear! You'll Hear Music From The Late 50's Through The Late 70's. I Also Throw In Old Radio Jingles, PSA's, Commercials, TV Themes, Movie Themes and More Surprises!
So, If You Are Nostalgic For The Late 1950's Through 1970's, Join Me, Dean Hart, For The Sunday Drive on WMKV 89.3 FM and WLHS 89.3 FM. Sunday's Noon to One PM