OREIA Real Estate Summit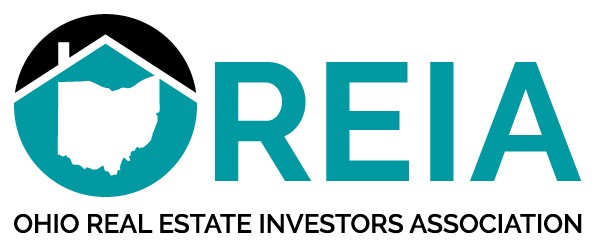 The OREIA National Real Estate Strategies Summit & WMKV:
Your Chance to Give AND Get!!
Why will more than 800 real estate investors, landlords, note buyers, flippers, and service providers from all over the U.S. pack their bags every year and make the pilgrimage to Cincinnati for OREIA's annual National Strategies Summit this November?
Because they know it's the biggest, best, most educational, information-packed, networking-est, funnest event of the real estate year.
It's November 4th-7th at the
Great Wolf Lodge and Waterpark in Cincinnati,
And It's All About Prospering
In the NEXT Real Estate Market…
With the current inventory-light, super-hot market putting upward pressure on affordability, and long-term trends like an increasing housing shortage, an aging population, Wall Street entering the housing business, Zillow buying houses, and big advances in technology, there's no question that the real estate market will look very different in 2022, and 2030, than it does today.
People who are ready for it will prosper, and those who aren't will be left behind.
That's why this year's National Summit is packed with over 25 experienced experts from all over the U.S. on topics like:
How to get low-cost SELLER FINANCING that lets you pay MORE than market for houses, and still make money
How to tap that market of transitioning Babu Boomers, for a source of deals that no one else even hears about
How to prepare for a prosperous retirement by investing tax-free in real estate in your IRA or 401K even if you don't have enough money in it to 'buy a house'
How to cast your wholesaling houses business MUCH wider without you doing more work
How to single-handedly help solve the housing shortage with special needs housing, pad splits, and other group housing strategies (that also happen to double your income on your properties)
How to run your rehabs from a position of power, even in the face of the current "contractor shortage"
How to protect your assets and pass them on to your loved one with minimal taxes so that they can benefit from all the hard work you've done
How to make build relationships with sellers, buyers, private lenders, partners and colleagues that lead to all the deals, all the money, and all the skills you need in your business for decades to come
How to break into the crazy-profitable apartment business (even if you're a raw newbie)
How to analyze deals for retail, wholesale, and rental
How to use your business to make a difference in the lives of others
Plus, mobile home investing, using your debts to create wealth, the future of flipping, how to raise all the money you need to buy all the houses you want and much more
But the very best part is, you'll network with over 800 like-minded entrepreneurs from all over the U.S., and get the inspiration and motivation you need to meet your goals.
And you'll get literally hundreds of new ideas about how to grow your business, expand your wealth and income, make more money with the hottest strategies in today's market, and re-invigorate your mind and your attitude.

And the (limited time) deal for WMKV Listeners is truly amazing,,,
Regular admission to the event is $197 for 1 person, $297 for 2—but not for you, if you act fast.
All you have to do is be one of the first 20 people make a pledge to WMKV of $127 for 1, $167 for 2, and you'll get these bonuses, too:
VIP receptions on Thursday and Friday evening with the presenters and vendors
Recordings of all the sessions for your permanent library
This VIP level is usually $67 per person, and the recordings are $97, but they're both FREE for the first 20 people who pledge!
If you're serious about growing your real estate business, there's nowhere else you should be on November 4th-7th than in Cincinnati for this amazing event, no one you should be hanging out with except the expert presenters and excited attendees, and no better way to reserve your space than with WMKV!
So Let Us Summarize:
WMKV listeners who pledge just $127 (or $167 for 2 people) get:
$70 off regular admission ($130 off for 2 people)
Four days of money-making information at the summit
access to the concurrent trade show
Free VIP access and recordings (another $67 per person value)
Register by Clicking Below or at (877) 772-9658 before seats run out!

OREIA Real Estate Summit (One Ticket - $127)